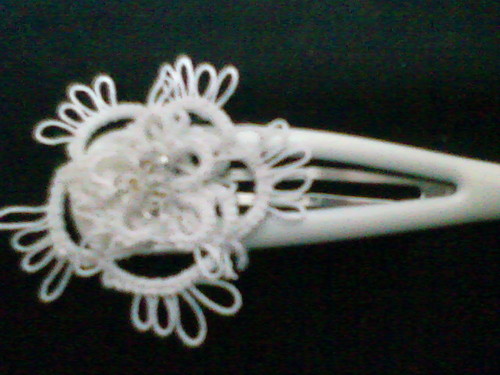 I made this hairclip for my dear little niece!
I'm finishing the 3rth round of the "25 motif exchange" as I´m participating since the begining....
I want to send a big Thank to dear Sharon....I'm really gratfull for this exchange...I've learn so much!!!!!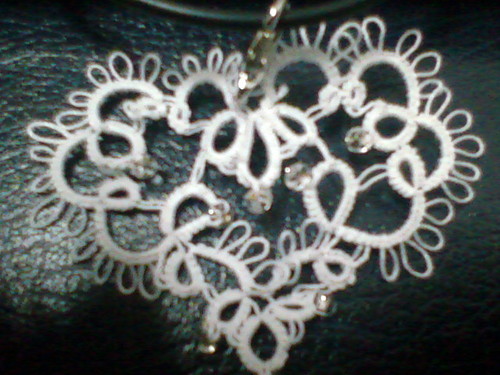 This tatted heart, designed by Betsy Evans, was to send a tatting friend in a pendeant exchange.